ALC - with Taurin & Vitamine B6 cps.
CarniLine® ALC is a special combination of high quality Acetyl L-Carnitine, Taurine and Vitamin B6.
Acetyl L-Carnitine (ALC) is much more effective form of L-Carnitine. It plays an important role in the metabolism of fat to energy (assists in the transport of fat through the cell membrane and into the mitochondria within the cell, where these fats are oxidized to produce the cellular energy ATP).
• Boosts physical and mental performance
• Actively supports weight loss process
• Supports better blood viscosity
• Supports heart activity
Take 1-2 capsules 30-45 min. before physical performance.
On non-training days take 1-2 capsules before breakfast.
Amount per Serving                                                 % Daily Value

Vitamin B6 (Pyridoxine HCL)

* Daily value not established
Other Ingredients:
Gelatin capsule (made from pure gelatine, water, dyes: titanium dioxide), Magnesium Stearate, Silicon dioxide
Best before end
: see packaging. Store at a temperature not exceeding 25oC in cool dry place away from sunlight. Warning: Do not use this product if you are pregnant or nursing. The product is not designed for children. Keep away from children. Do not exceed recommended daily dosage!
MyoCell® 5 Phase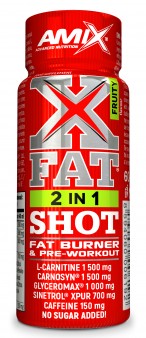 XFat® 2in1 SHOT is an excellent fat burner & pre-workout formula. mehr
CFM® Nitro Protein Isolate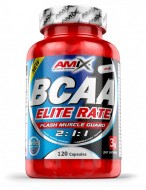 BCAA Elite Rate is a special formula composed of Branched Chain Amino Acids ( BCAA) L-Leucine, L-Isoleucine, V-Valine in an easy-to-swallow capsules. mehr
Detonatrol™