BetaBolix tbl.
AMIXTM BetaBolix is the latest cutting edge Beta-Alanine supplement specially designed for serious athletes to increase endurance, build quality muscle mass and boost explosive power. The unique formula combines a patented form of Beta-Alanine - CarnoSyn® andan advanced form of Creatine - Creatine Ethyl Ester HCL (CEE).  
CarnoSyn® Beta-Alanine is a naturally occurring beta amino acid produced in muscle tissue as a component of carnosine. Carnosine buffers build up of acidic lactic acid which causes muscle failure and fatigue. Thereby the use of CarnoSyn® increases endurance, enhances pump and increases the utilization of Creatine which allows you to work out harder and longer! CarnoSyn® is a GRAS certified, free of banned substances and safe supplement for competitive and professional athletes.
§

        
boosts explosive strength and power output
§

        
enhances lean muscle mass and muscle pumps
§

        
improves endurance and helps to recover fast
§

        
increases carnosine levels and delays fatigue
§

        
increases muscle buffering capacity
Recommended use:
Take 3 tablets approx. 30-60 min. before physical performance.
Wash down with plenty of water.
Serving size: 3 tablets          Servings per container: 30

Amount per Serving                         

Active ingredients             

Amix BetaBolix                                                                                                                                            

2 250 mg

Creatine Ethyl Ester - Beta-Alanine Dual Action Matrix (CarnoSyn®)

Natural Alternatives International (NAI) is the owner of patents 5,965,596; 6,172,098B1; 6,426,361B2; 6,680,294 and registered trademark CarnoSyn®.
Other Ingredients:
Microcrystalline Cellulose, Colloidal silicon dioxide, Sodium starch glycolate, Sodium stearyl fumarate, Magnesium stearate
Best before end:
see packaging. Store at a temperature not exceeding 25oC in cool dry place away from sunlight. Warning: Do not use this product if you are pregnant or nursing. This product is only intended to be consumed by healthy adults 18-50 years of age. The product is not designed for children. Keep away from children. Do not exceed recommended daily dosage!
MyoCell® 5 Phase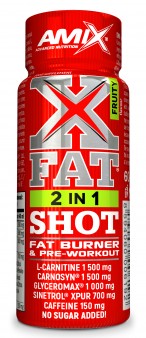 XFat® 2in1 SHOT is an excellent fat burner & pre-workout formula. mehr
CFM® Nitro Protein Isolate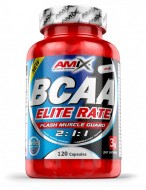 BCAA Elite Rate is a special formula composed of Branched Chain Amino Acids ( BCAA) L-Leucine, L-Isoleucine, V-Valine in an easy-to-swallow capsules. mehr
Detonatrol™