L-Glutamine cps.
L-Glutamine is the most abundant amino acid in the body. Makes up more than 60% of the muscular amino acid pool. L-Glutamine plays a very important role in protein metabolism. It is a very important supplement for body builders.
L-Glutamine may support muscle tissue by limiting the degradation of protein through nitrogen retention, glycogen synthesis, and protein synthesis.
♦ Builds and maintains lean muscle
♦

Increases muscle cell hydration
♦

Increases protein synthesis
♦

Increases muscle strength
Recommended Use:
Take 6 capsules daily approx. 30-60 minutes before physical performance. Wash down with plenty of water.
Available sizes:
120cps, 360cps
† Daily Value not established.
Other Ingredients:
Gelatin capsule (made from pure gelatin, water, dyes: titanium dioxide), Methocel® (Micro-Polymer Cellulose Ethers of Hydrophilic Matrix Systems), magnesium stearate, silicon dioxide
Best before end:
see packaging. Store at a temperature not exceeding 25°C in cool dry place away from sunlight. Warning: Do not use this product if you are pregnant or nursing. The product is not designed for children. Keep away from children. Do not exceed recommended daily dosage! The producer is not liable for any damage caused by improper use or storage.
MyoCell® 5 Phase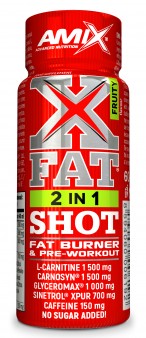 XFat® 2in1 SHOT is an excellent fat burner & pre-workout formula. mehr
CFM® Nitro Protein Isolate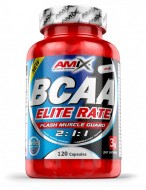 BCAA Elite Rate is a special formula composed of Branched Chain Amino Acids ( BCAA) L-Leucine, L-Isoleucine, V-Valine in an easy-to-swallow capsules. mehr
Detonatrol™