CarniLine® Pro Fitness 2000 lqd.
CarniLine® ProFitness
is a special combination of high quality L-Carnitine base and BioPerine®. Aspartame, sugar and artificial colours free product! Sweetened with sucralose.
L-Carnitine is needed to release energy from fat and helps transport fat to the mitochondria.
Bioperine® is a standardized extract from the fruit of Piper nigrum L (black pepper) or Piper longum L (long pepper). It contains 95 percent of piperine.
♦ Helps maximize your workouts
♦

Supports healthy cholesterol levels
♦

Supports cardiovascular health
Each bottle of CarniLine® ProFitness contains only the finest L-Carnitine .
Take 25ml (2 soupspoons) approx. 20-30 min. before physical performance.






Amount per Serving                                 % Daily Value

Vitamin B6 (Pyridoxine HCL)                  10 mg (500% DV)

BioPerine® (standardized for 95% Piperine)

* Daily value not established
Ingredients:
purified water, acidifying agent: citric acid, aroma, preserving agent: potassium sorbate, sweeteners: sucralose, acesulfame-K
Best before end:
see packaging. Store at a temperature not exceeding 25°C in cool dry place away from sunlight. Warning: Do not use this product if you are pregnant or nursing. Shake before use. The product is not designed for children. Keep away from children. Do not exceed recommended daily dosage!
MyoCell® 5 Phase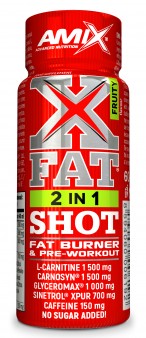 XFat® 2in1 SHOT is an excellent fat burner & pre-workout formula. mehr
CFM® Nitro Protein Isolate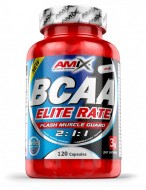 BCAA Elite Rate is a special formula composed of Branched Chain Amino Acids ( BCAA) L-Leucine, L-Isoleucine, V-Valine in an easy-to-swallow capsules. mehr
Detonatrol™