Caffeine with Taurine cps.
AMIX™ Caffeine with Taurine ist ein Supplement, das Koffein und pures Taurin enthält. Koffein ist ein stimulierender Stoff, der Ermüdungserscheinungen entgegenwirkt. Koffein bewirkt die Ausschüttung von Adrenalin ins Blut, was wiederum zu einer Freisetzung der in den Muskeln gespeicherten Fette führt. So kann der Körper diese Fette verwenden und muss nicht auf die Kohlenhydrate zurückgreifen, die daher zunächst als Reserven zurückgehalten werden können. Koffein verlängert so die Leistungsdauer nachhaltig und verbessert außerdem die Aufmerksamkeit. Das Produkt enthält auch Taurin, einen hervorragenden Energielieferanten, der Kraft und Ausdauer spürbar steigert. Taurin wirkt wie ein Neurotransmitter und hilft, die neuronale Aktivität zu koordinieren.
» Steigert die Konzentration
» Erhöht die körperliche Leistungsfähigkeit
» Unterstützt das Nervensystem
» Verkürzt die Regenerationszeit
Einnahme: Nehmen Sie ca. 45 Minuten vor dem Training eine Kapsel ein. Nicht mit anderen Stimulanzien kombinieren.
MyoCell® 5 Phase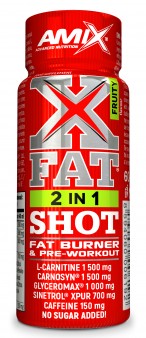 XFat® 2in1 SHOT is an excellent fat burner & pre-workout formula. mehr
CFM® Nitro Protein Isolate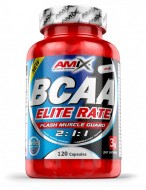 BCAA Elite Rate is a special formula composed of Branched Chain Amino Acids ( BCAA) L-Leucine, L-Isoleucine, V-Valine in an easy-to-swallow capsules. mehr
Detonatrol™