Vitamin C 500mg cps.
AMIXTM Vitamin C 500 is a specially prepared combination of Vitamin C and Rose Hips Extract. Vitamin C (L-Ascorbic Acid) is an essential and most widely used dietary supplement that is necessary for normal growth and development of tissues in all parts of the body. Vitamin C is necessary to form collagen, which is used to make skin, tendons, ligaments and blood vessels as well as it is essential for the maintenance of cartilage, bones and teeth.
AMIXTM Vitamin C 500 is an important antioxidant that blocks damage caused by free radicals and helps to reduce the damage to the body caused by toxic chemicals and pollutants. The human body does not store or produce Vitamin C and therefore it is important to obtain Vitamin C from daily diet and supplement Vitamin C by using dietary supplements such as AMIXTM Vitamin C 500.
§

        
provides huge 500mg per capsule
§

        
supports growth and development of tissues
§

        
essential for skin, tendons, ligaments
&
blood vessels
§

        
maintains cartilage, bones and teeth
§

        
works as an antioxidant
Recommended use:
Take 1 capsule daily with food. Wash down with plenty of water.
Amount per Serving                                                                            % Daily Value

Vitamin C (as ascorbic acid)

* Daily Value not established

 
Other Ingredients:
Glucose polymers, Gelatin capsule (made from pure gelatin, water, dyes: titanium dioxide),
Methocel® (Micro-Polymer Cellulose Ethers of Hydrophilic Matrix Systems),
magnesium stearate, silicon dioxide
Best before end:
see packaging. Store at a temperature not exceeding 25oC in cool dry place away from sunlight. Warning: Do not use this product if you are pregnant or nursing. The product is not designed for children. Keep away from children. Do not exceed recommended daily dosage!
MyoCell® 5 Phase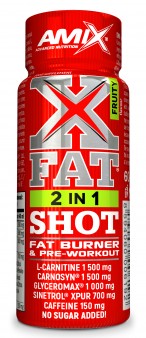 XFat® 2in1 SHOT is an excellent fat burner & pre-workout formula. mehr
CFM® Nitro Protein Isolate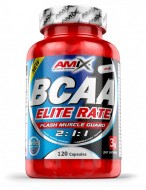 BCAA Elite Rate is a special formula composed of Branched Chain Amino Acids ( BCAA) L-Leucine, L-Isoleucine, V-Valine in an easy-to-swallow capsules. mehr
Detonatrol™