CarniLean™ lqd.
CarniLean™ is a very effective liquid formula for anyone, who wants intense energy, increased stamina, accelerated fat loss and explosive strength. CarniLean™ contains the finest and purest L-Carnitine.
Take 25ml  approx. 20-30 min. before physical performance.
Each bottle of CarniLean™ contains only the finest L-Carnitine.
CitriMax® is a registered trademark of InterHealth Co.
BioPerine® is a registered trademark of Sabinsa Corporation, USA.





Serving size: 25ml                                           Amount per serving

    Caffeine Alkaloids (from guarana extract and caffeine citrate)        44 mg

CitriMax®

                                                                               100 mg

(Garcinia Cambogia Hydroxycitric extract - 50% HCA)

(Standardized For 25% Ginsenosides)

Citrus Aurantium

(Standardized for 95% Synephrine)

Vitamin B6

(Pyridoxine HCL)

Bioperine®

(Standardized for 95% Piperine)

* Percent Daily Value (DV)

 
Other ingredients:
purified water, acidifying agent: citric acid, aroma, preserving agent: potassium sorbate and sodium benzoate, sweeteners: sucralose, acesulfame-K
Best before end:
see packaging. Store at a temperature not exceeding 25°C in cool dry place away from sunlight. Warning: Do not use this product if you are pregnant or nursing. The product is not designed for children. Keep away from children. Shake before use. Do not exceed recommended daily dosage! Limit the use of caffeine-containing medications, foods, or beverages while taking this product because too much caffeine may cause nervousness, irritability, sleeplessness, and occasionally rapid heart beat.
MyoCell® 5 Phase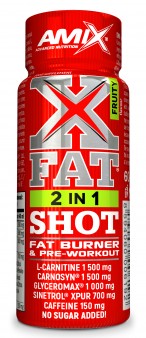 XFat® 2in1 SHOT is an excellent fat burner & pre-workout formula. mehr
CFM® Nitro Protein Isolate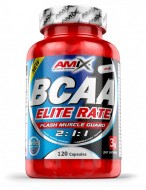 BCAA Elite Rate is a special formula composed of Branched Chain Amino Acids ( BCAA) L-Leucine, L-Isoleucine, V-Valine in an easy-to-swallow capsules. mehr
Detonatrol™